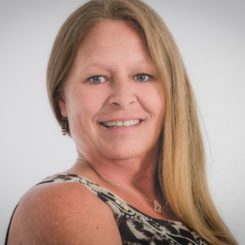 Ann Marquis
Regional Coordinator, Eastern Ontario
613.340.4018
705.441.0924
As a Regional Coordinator serving Eastern Ontario, Ann encourages all Rehabilitation Workers bring the same enthusiasm to their clients that she has for the past 20+ years.  Ann has been with Wright Rehab since the inception of the business in 2002 and has been involved in all areas of the company.
Ann brings a diverse background of over 28 years of Social Service experience in Mental Health, Child Welfare, and Management and Community Rehabilitation. Ann developed, owned, and operated Marquis Youth Services, a ministry licensed program which operated therapeutic foster homes for last chance hard to serve adolescent males in eastern Ontario. Ann's unique experience in the needs of hard to serve, dual diagnosis clients and their families provides her workers with unparalleled support.
Ann has obtained a Correctional Diploma, and attended several certification program courses at Brock University in conjunction with The Ontario Brain Injury Association. She completed the Hanen Communication Training for Counselors course.